Job Highlight: Installing UV Air Treatment Systems at FedEx Field
In these uncertain times, De-Cal has integrated new technology within our services to help keep you safe. We've installed UV Light Air Treatment systems in several customer buildings.
We recently partnered with UV Angel and are currently installing 600 UV Angel Automatic Continuous UV-C Air Treatment Systems in the suites of Washington's NFL Stadium, FedEx Field. UV Angel's engineered air system uses patented UV-C light air purification technology to reduce levels of viruses, bacteria and fungi by automatically and continuously treating the air to create cleaner environments.
UV Angel Clean Air operates without interruption 24 hours a day, 365 days a year. The system integrates a sealed UV-C air treatment chamber into existing or new construction in-ceiling lighting. Using patented UV-C treatment technology, air is quietly drawn into a sealed UV-C air chamber with a series of fans and filters. Air is circulated through the UV-C air chamber where it is treated with an enclosed high intensity UV-C light to inactivate bacteria, fungus and viruses in the air. The treated air is then returned to the room, creating a cleaner environment for everyone.
We're looking forward to helping Washington Football fans and staff enjoy the upcoming season with much safer and cleaner air quality.
If you would like De-Cal to install UV Light Air Treatment Systems in your area, please contact us. We look forward to working with you.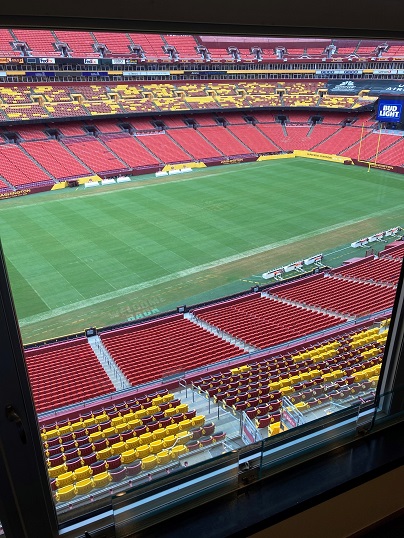 ---
---